RACHEL & ALISON WEEKEND - 6 April 2001
My great mate, miniature sexpot and fellow Eng Lit graduate Alison and our mutual friend Rachael make a rare visit to Loughborough for the weekend.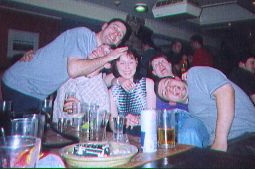 Rob, Mike, Sarah, Annabel and Muzz in The Orange Tree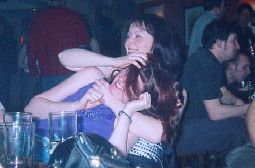 Catfight! The Dennis sisters get stuck in...

Ali and Rach and me in The Orange Tree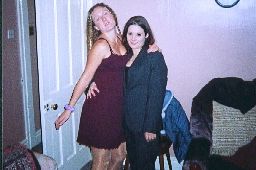 Ali and Rach glammed up earlier in the evening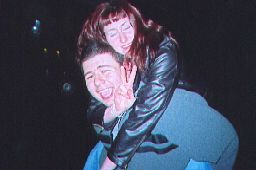 Annabel and Muzz in Echoes