MY FAREWELL PARTY - 4 May 2002
My last Saturday in Loughborough before I moved back home. A pretty groovy evening with lots of friends present, some old and some new. Now if you'll excuse me, I've got something in my eye...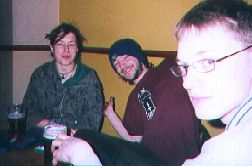 Lou, James McCarthy and Peter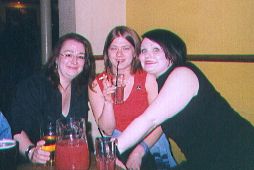 Lisa, Emily and Sally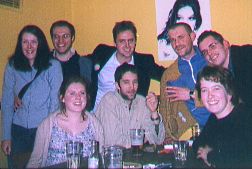 A veritable reunion of Andy's Records staff past and present! Standing: Jade, Rob, me, George and Mark. Seated: Emma, Dan and Kelda.

Me with Will and Barry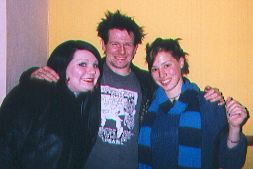 Aw, cute! Sally, Jon and Lou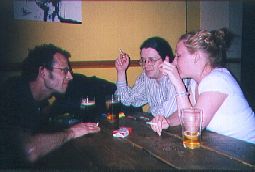 Dave: "Thank God James is going back to Wales eh?"
Justin: "Know what you mean, I thought he'd never get the hint..."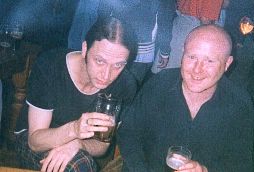 May the Dwarf be with you! Tristan Logan and Darren Shakesby

Me with Jen, one of my oldest friends from Uni days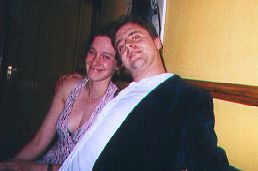 A little worse for wear, with the very sweet Liz Hills