STUDENT SHOP XMAS SOCIAL - December 1997
I worked in the student union shop in my third year. These are some pictures from our Christmas staff piss-up in the top bar of the Union. This was also the first time since the end of my first year that my hair had gone back to its natural colour!

The blokes: Mark, Nick and me.

The birds: Debs and Rosie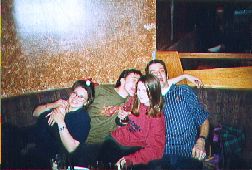 I'm not drunk you know...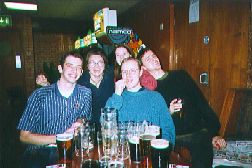 Would you buy a newspaper from these people?